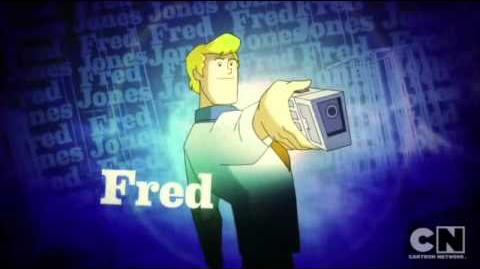 Mystery Incorporated: The Novel is the book adaptation of Scooby-Doo! Mystery Incorporated. It was published on April 5, 2015, exactly five years after the series premiered.
The front cover is drawn in the same style as the first three Scooby-Doo DTV movies (Zombie Island, Witch's Ghost, and Alien Invaders) and shows the gang posing in front of a dark black background with two huge evil green eyes hovering above them.
The back cover is the original promo art for the show (the "Heavy Meddle" poster).
Structure
Edit
The novel is broken up into four parts. The first part is narrated by Fred and covers Episodes 1-13. The second part is narrated by Shaggy and covers Episodes 14-26. The third part is narrated by Velma and covers Episodes 27-39. And the last part is narrated by Daphne, covering Episodes 40-52.
Ad blocker interference detected!
Wikia is a free-to-use site that makes money from advertising. We have a modified experience for viewers using ad blockers

Wikia is not accessible if you've made further modifications. Remove the custom ad blocker rule(s) and the page will load as expected.