Excuse me, Warner Brothers, after when you're done with the scooby doo movies and TV shows, can you put on some shorts, too, please? It's like "Looney Tunes" like shorts and "Blue's Musical Movie" like a musical, but with Mystery Incorporated taking a break from solving mysteries. 
Add some singing voices, voice actors and characters, please.
Example:
Characters:
Fred Jones  - Voice: Frank Welker - Singing Voice: Ed Robertson
Velma Dinkley - Voice: Kate Micucci
Guest Stars:
Shaggy's brother Sherman Rogers (Not afraid, nice to Shaggy, older than him, no sibling rivalry,) - Voice: Shia LeBouf - Singing Voice: Adam Levine
Randall Bonshovi (Fred's Man-Crush, nice, no longer his rival for Daphne, taller than Fred, like a father to him, muscular) - Voice and Singing: Arnold Schwartzenegger
Riley O'Gannon-Red (Fiesty, not afraid, 7 years old, wants to be like Fred Jones, has lots of friends, does everything she wants, obeys her parents) - Voice and Singing: Anna Kendrick 
Jonathon Red (Riley's father, city boy, wears sunglasses because he's blind) - Voice and Singing: Joe Penna (MysteryGuitarMan)
Debby O'Gannon (Riley's mother, small-town girl, cool and calm) - Voice and Singing: Kaley Cuoco
Chelsea LeJones (Fred's 7-year-old cousin from France, rich, but not spoiled, generous) - Voice and Singing: Ariana Grande
Darwin G. Blake (Daphne's Uncle, comedian, rich, nice to everyone *including Fred*, loves children, generous to the poor, helpful to the orphans) - Voice & Singing: James Corden  
Velma's old friends, Danny, Libby & Shoie (Old friends from middle school. [Danny, British - White skin] [Libby - Tan] [Shoie, Chinese - White] 2 has glasses, 1 has a bow tie, 1 has a plaid skirt.) - Danny McBenson - Voice: Gregg Sulkin - Singing: Daniel Howell (Danisnotonfire), Libby Kelster - Voice and Singing: Tara Strong, Shoie Ho - Voice and Singing: Jackie Chan
Thomas McHerrin (Nerdy, smart, 8 years old, had a crush on Riley O'Gannon-Red) -  Voice: Jeff Glen Bennett - Singing Voice - Mitch Grassi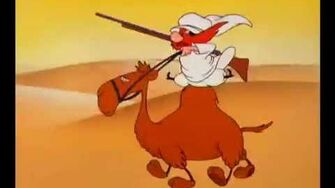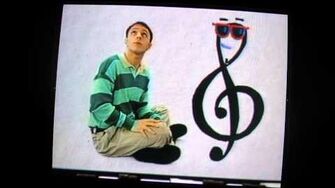 Ad blocker interference detected!
Wikia is a free-to-use site that makes money from advertising. We have a modified experience for viewers using ad blockers

Wikia is not accessible if you've made further modifications. Remove the custom ad blocker rule(s) and the page will load as expected.